THEMED EVENTS
BESPOKE MAGIC FOR EVERY OCCASION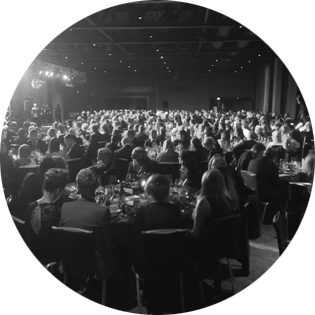 Themed parties are a great way for guests to lose themselves in a character, or costumes from a period of time, and David Burgess doesn't need much of an excuse to dress up! With the assistance of a talented make-up artist, David can be transformed into any character to become an authentic addition to your party, using prosthetic make-up when required.
A magician in a suit would look out of place in a themed party – unless the theme was James Bond! A key element of a magician's craft is to make the audience or guests feel relaxed to engage in the tricks and comedy. Someone dressed as a bumblebee might feel a little self-conscious if they are being cajoled into taking part in a trick by a pristinely dressed magician! David is more than happy to go the extra mile to make your party memorable.
A themed event allows guests to lose their inhibitions and have hours of fun getting into, and playing, a character. Typical party themes might be Halloween, tribute nights, decade-specific parties, film characters, music icons, Valentines, beach parties, nursery rhymes or cartoon characters. Whatever the theme, David can get dressed up and build rapport with your guests without looking out of place.
If you have a particular theme in mind, get in touch with David and discuss the possibilities of what he can do to join in the fun. The cost of his costume and make-up will be incorporated into his quotation which will be confirmed to you before you decide to go ahead.
hire me
Bring a little magic to your event