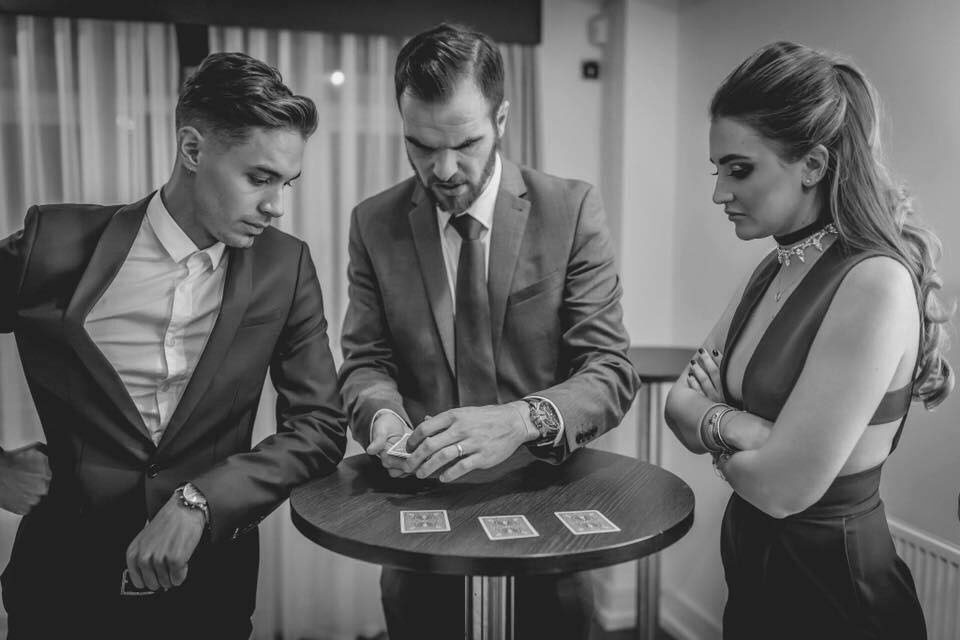 David is far from shy! He's very comfortable at the front of a crowded room, orchestrating the proceedings with humour, audience interaction and spellbinding trickery.
Having David perform in front of a room is perfect for larger events where organisers want their guests to be drawn in to observing or participating in the performance together.
Whatever the style of event, David can conjure up a fabulous occasion that guests will be talking about for a long time to come.
hire me
Bring a little magic to your event